Amid snow-capped peaks under azure skies sits the tranquil "panhandle" of Northern Idaho – widely known for its fresh mountain air and natural beauty. Located within a half-hour of an international airport, and perched perfectly at the crossroads of Interstate 90 and Highway 95, it's the ideal jumping off point from which to explore the wild west. But with an unlimited supply of year-round recreation opportunities, including hiking, biking, boating, and skiing, and with 5 ski mountains, 25 golf courses and 50 lakes all within a 50 mile radius of downtown Coeur d'Alene, you may never want to leave.
At LUXURY HOMES NORTH IDAHO we know that the luxury real estate market requires a unique approach. Unlike other market segments, it's critical that your agent has specific experience and a proven record of success in this space. Simply put, there's a significant level of expertise thats required to survive… and thrive selling luxury homes in beautiful NORTH IDAHO.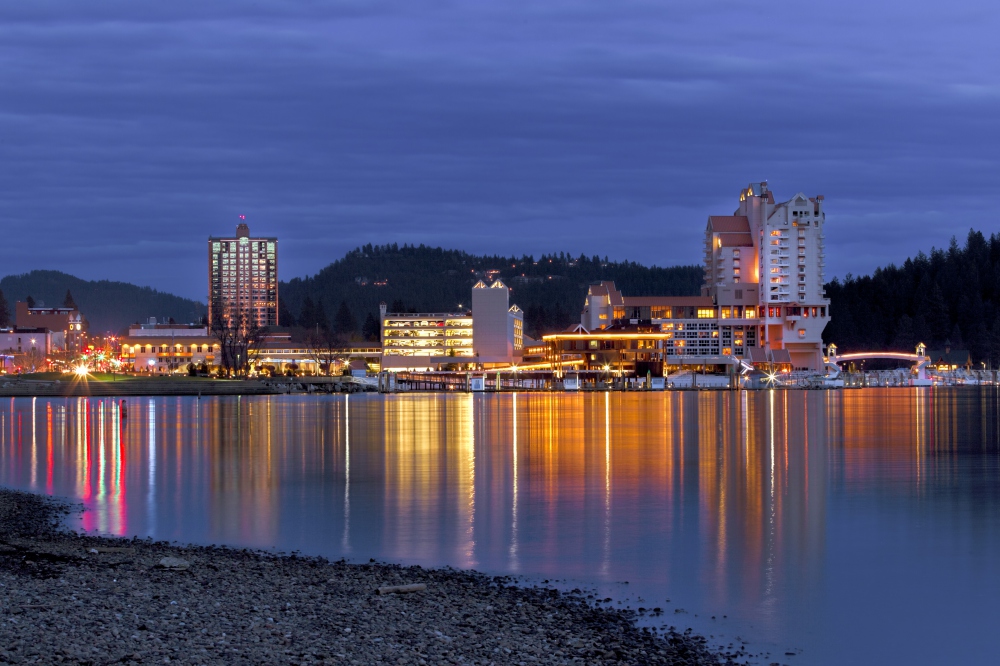 COEUR D'ALENE
Nestled on the north Shore of the Lake, Coeur d'Alene is one of the most beautiful resort communities in the West. Its spectacular setting and abundant activities make it a popular destination for all ages.
Population: 55,904
Coeur d'Alene Lake shoreline: 109 miles
25 miles long, ranges from 1-3 miles wide
Depth: 220 feet
Elevation: 2,128 feet
Fed primarily by the Coeur d'Alene and St. Joe Rivers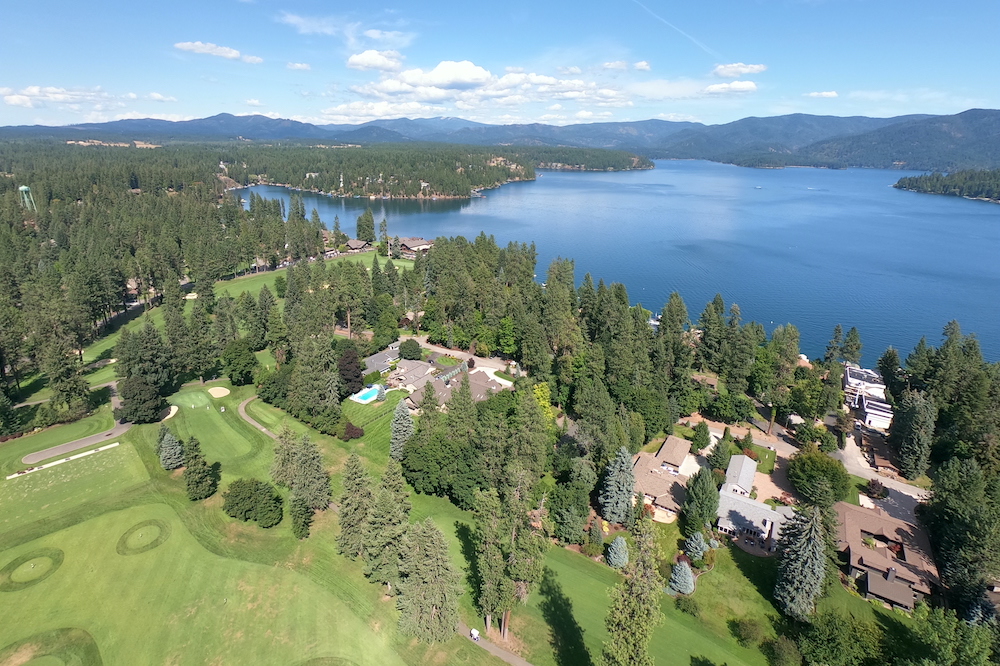 HAYDEN + HAYDEN LAKE
The iconic Hayden Lake Country Club has been a fixture of north Idaho luxury living since 1912. The Club is loaded with amenities, including an 18-hole golf course, championship-caliber golf practice facility, marina, dining, tennis, pickleball, hotel and cabanas, and a state-of-the-art indoor golf simulator lounge.
Population: 16,954
Hayden Lake shoreline:40 miles
Surface Area: 3,800 acres
Depth: 178 ft
Elevation: 2,239 feet
Annual Average Highest Water Temperature: 82.1º F
Fed by seasonal streams and natural springs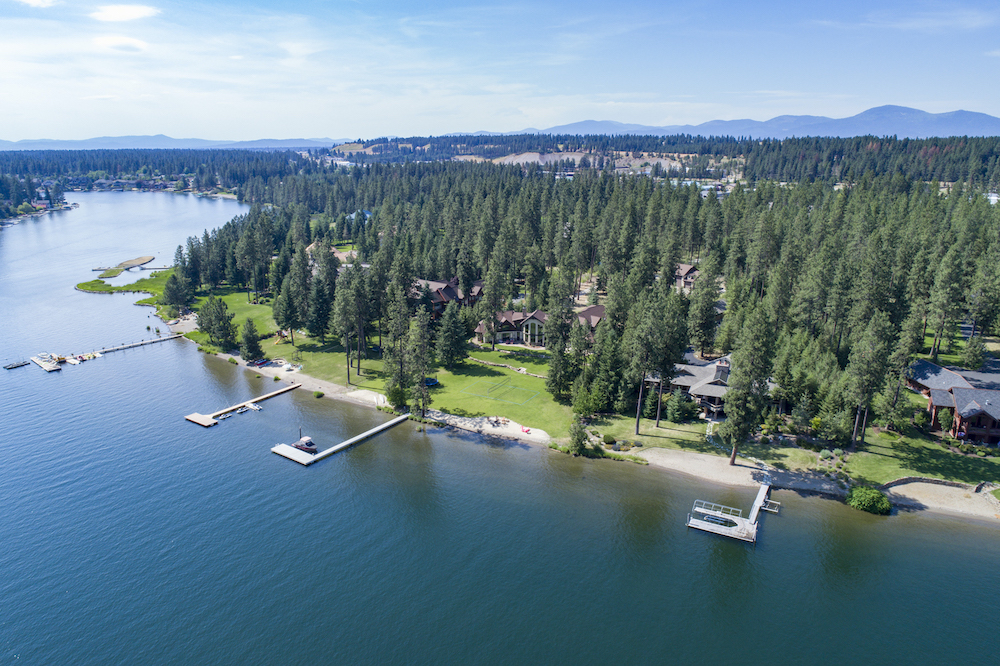 POST FALLS
Known as North Idaho's "River City," Post Falls is the perfect blend of outdoor adventure and small town feel. Sitting just inside the ID/WA border, Post Falls is the middle ground between Coeur d'Alene and Spokane, WA, with easy access from I-90. Post Falls is a great starting point to explore all that North Idaho has to offer. Or, stay put, and enjoy the plethora of restaurants, Spokane River shoreline, the city beach, and hiking/biking trails in this ever-growing community.
Population: 42,610
Elevation: 2,182 ft
Average Summer Temperature: 79 F
Spokane River Shoreline in Idaho: 12 miles
Spokane River Discharge: 7946 cubic ft per second
Fed by Coeur d'Alene Lake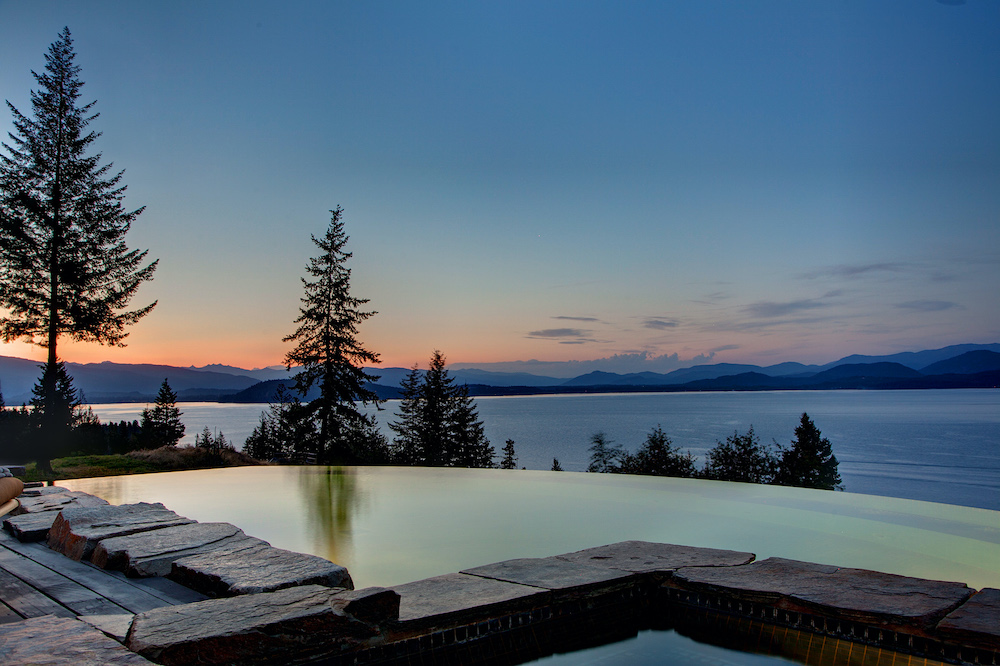 SANDPOINT
Tucked between the Selkirk and Cabinet Mountains lays beautiful Sandpoint, Idaho. Just minutes from Schweitzer Mountain Lodge and resting on the Lake Pend Oreille shoreline, making it an attraction for outdoor enthusiasts from the world-over. A thriving art community and theater, local restaurants, hotels, and unique shopping make this town a rare gem indeed.
Population:9,003
Lake Pend Oreille shoreline: 111 miles
Suface Area: 148 sq miles
Depth: 1,150 ft (5th deepest Lake in the U.S.)
Elevation: 2,096 ft (Schweitzer Mtn summit: 6,400 ft)
Average Summer Temperature: 72º F
Fed by Clark Fork and Pack Rivers